unlock the healthy benefits of anxiety!
Did you know that anxiety has a healthy function? If harnessed properly, anxiety can:
Stimulate healthy preparation or self-care behaviors

Provide fuel to help attain goals

Help us to set healthy boundaries

Facilitate many more healthy behaviors!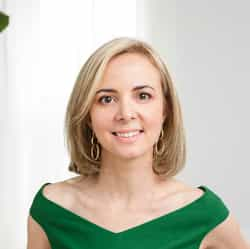 Dr. Chloe Carmichael, PhD
Want to learn more about harnessing your anxiety?
Sign up today to get updates on Dr. Chloe's next live workshop and get a free video of Dr. Chloe teaching one of the techniques from the book!
PRAISE FOR NERVOUS ENERGY
"Anxiety and stress are the number one epidemic of modern civilization. Frequently stressed people find themselves at the pinnacle of success at the cost of unhappy lives, fractured relationships, and unhealthy bodies. Their energy is wasted even though they may have an excess of it. If 'high energy' people learnt to harness their energy to go beyond reactive responses to modes of intuition, creativity, and emotional resilience, they would achieve even more by doing less and be happier and healthier. This book offers the tools they need."
Dr. Deepak Chopra
Founder, The Chopra Foundation, World-renowned Speaker,
New York Times Bestselling Author
"This book is a game changer because it teaches skills to understand and package natural anxiety in a positive way that improves how we think, feel, and act."

JIM MCCANN
Chairman and Founder of 1-800Flowers.com
"Nervous Energy is a wonderful book. Dr. Chloe has an incredibly warm and engaging style that makes complex concepts feel simple and immediately useful.Vivid stories about how she has used the techniques in her own life both personally and professionally add a layer of vulnerability that makes the book come alive. This is a very helpful book and a must read!"
- Daniel G. Amen, MD
Founder, Amen Clinics, and New York Times bestselling author of The End Of Mental Illness
"Nervous Energy is for the millions of Americans who consider themselves stressed, overwhelmed, or socially anxious. Through clear, engaging storytelling supported by practical advice, Dr. Chloe takes readers on an inspiring journey and helps them implement her science-based solutions into their lives."
- Dr. Mike Dow, Psy.D
Psychotherapist, Television Personality, and New York Times bestselling author of The Brain Fog Fix, Healing the Broken Brain, and Diet Rehab
"Dr. Chloe delivers countless concrete suggestions for people who want fast and simple tools to destress, manage emotions, and increase productivity. This book and its advice will absolutely change your life for the better!"
- Dave Kerpen
New York Times bestselling author of The Art of People
"Carmichael's strategies for daily integration of key techniques make this an engaging and easy-to-implement guide. Those looking for ways to tame distraction and calm inner turmoil will want to give this a look."

-Publishers Weekly
Many people reach success by deliberately being their own worst critic and obsessively double-checking their work; or by pushing their feelings aside. This strategy is seductive because it does work, at least up to a certain point. The problems arise once you advance beyond school and early career stages. The higher you climb, the more complex projects and issues in your life become. Meanwhile, you may have become so good at putting your emotions aside in certain situations that it's hard to reconnect with them. This is when the old tools no longer suffice.
The "somewhat OCD" tendencies we pride ourselves on, or rather, the "Nervous Energy" we possess, can become mismanaged, and lead us down a rabbit hole of excessive self-criticism, anxiety, and pessimism. In Nervous Energy, Dr. Chloe Carmichael outlines nine tools with step-by-step instructions that can help you harness your Nervous Energy in order to live a more productive and fulfilling life. If managed correctly, the nervous energy that some people label as anxiety can actually be a source of stimulation, productivity, and fulfillment—and Dr. Chloe Carmichael has tried and tested methods for making this happen.
If you've ever felt a sense of excess energy that you didn't quite know how to direct, or felt that your creativity and motivation was being drained by constant analysis paralysis, Nervous Energy is for you.
If you would like to contact DR. CHLOE immediately for a press appearance, podcast, speaking engagement, or interview, please email PRESS@DRCHLOE.COM or call at 212.729.3922