Anxiety Tools Pro
The all-in-one virtual course for managing your nervous energy and harnessing it for success. With our self paced course, accompanied by six 30-minute individual sessions with one of Dr. Chloe's associate coaches, you'll optimize your mental health for success and achieve more than ever.

Self-Paced Course
Our self-paced, virtual course will give you the tools you need to manage and take care of your mental health. With these tools, you'll find yourself happier, healthier, and more productive.

Individual Sessions
For 6 months, join 1-1 sessions with one of Dr. Chloe's associate coaches to get personalized advice and techniques, and get on the fast track to harnessing your nervous energy.
Get the anxiety management tools that suit your lifestyle
Dr. Chloe created these programs to make anxiety management more accessible and effective. In just 6 months, get immediate access to the tools that may take you months of therapy to be taught.
You will also get a 6 months of Insiders Club for FREE!
Care made for your budget and your schedule
Our self paced course means you can complete it anytime, anywhere.

Seeing a therapist in a normal practice can cost a few hundred dollars per session. Not everyone has the need to see a weekly therapist; self help options are often quite effective.

Our program gives you access to incredible coaches, and on-demand tools so you can care for your mind on your own terms.

This program is not psychotherapy or substitute for psychotherapy or any other medical treatment
Dr. Chloe is a clinical psychologist and author, with a private practice based in NYC. Dr. Chloe spent her undergrad years at Columbia University, and received her doctorate from Long Island University.

Dr. Chloe has spent years seeing highly motivated, successful individuals looking for mental health care. Over these years, she has discovered patterns of issues people were dealing with, and decided to develop accessible and easy tools so more people were able to harness their nervous energy for success.

You can see Dr. Chloe featured in national print media and television, including inside Edition, VH1, The New York Times, and more. Dr. Chloe also recently released her new book, Nervous Energy: Harness the power of Your Anxiety. Learn more here!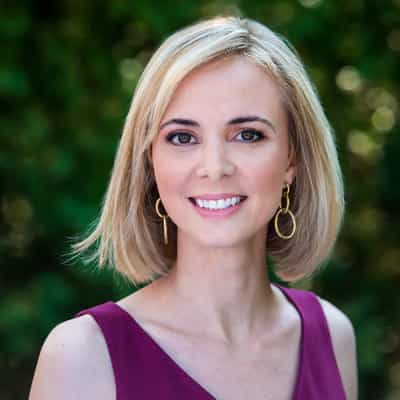 Meet Dr. Chloe's Associates
Dr. Chloe's associate coaches have worked with Dr. Chloe for years and share the same passion and mindset for creating accessible mental health care for highly motivated individuals. While you will be meeting with one of Dr. Chloe's associates, Dr. Chloe oversees the program and regularly confers with her team on goals, techniques, and other methods.

With Anxiety Tools PRO, you'll be able to meet with one of Dr. Chloe's associate coaches for 30 minutes, once a month for six months.
Meet Amanda
Amanda is a Licensed Marriage and Family Therapist who works as an associate therapist and Head of Training and Development at the group practice of Dr. Chloe Carmichael on Park Avenue by Grand Central Station. Amanda holds a Masters of Science from the University of Rochester. Amanda focuses on helping clients explore and clarify their personal goals, recognize their strengths, regain a sense of control, and develop the tools they need to move forward in their lives. Her work is imbued with energy, humor, and understanding. Amanda is a strong proponent of the value of CBT techniques in helping clients reach their goals and improve their quality of life.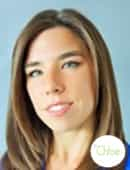 Meet Grayson
Grayson is a licensed clinical social worker that works as an associate therapist at the group practice of Dr. Chloe Carmichael. Grayson holds a Master of Science degree in social work from Columbia University. Grayson works in partnership with her clients to identify their strengths and create individualized and attainable treatment goals. Grayson is skilled at helping clients to better understand themselves in the context of their relationships and enjoys assisting her clients in feeling more deeply connected to themselves and others. Grayson empowers clients to better manage symptoms of anxiety and depression through the use of cognitive behavioral therapy.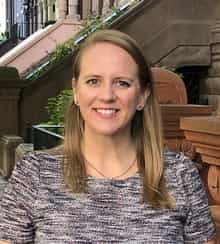 Get Started Today
Get started with Anxiety Tools PRO today and take the next step in your anxiety management.