Balancing empathy with business in therapy is a dance, especially when late cancellations come into play. How can therapists navigate this with grace and professionalism?
As therapists, we don't want to alienate a potentially good client, and we certainly don't want to seem unsympathetic or as if we don't understand that something came up in the person's life. At the same time, we do need to be compensated for the time that we're reserving for that person for a number of reasons, not just monetary. The fact that we've paid rent on an office space; may have declined other client bookings, or even passed on opportunities in our own personal lives are just a few things to consider. Issues of entitlement or friction around difficulty honoring time agreements might even be affecting the client in other ways; so careful attention is helpful around this topic.
As a seasoned private practice owner, I think the best answer to the question of how I handle late cancellation fees is that it depends. It depends on both your practice and where you're at in your practice.
It goes without saying that your late cancellation fee should be stated clearly (if not boldly) in the policy documents that the client signs before any appointments are agreed upon.
Here are some general guidelines of what you can do, depending on your stage in private practice. Of course, these are the only ideas that worked for me in my own journey. You will need to do whatever is best for you. I'm just sharing it here in case it may be helpful.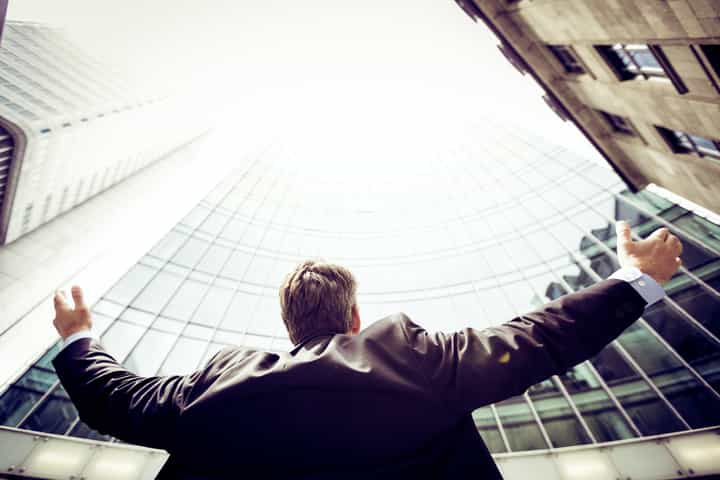 If You Are in the Early Stages of Your Practice
When you're first starting your practice, it's essential to be very sensitive to all new client opportunities. As a new therapist, you generally can't afford to lose a client to acrimony over a late cancellation fee, because in most cases, the bottom line is very tight.
A gentle way of dealing with clients who try to push your late cancellation policy is to tell them that as long as they are able to reschedule their appointment for later in the week, then you will waive their fee for the missed appointment of that day.
If You Are More Experienced in Your Practice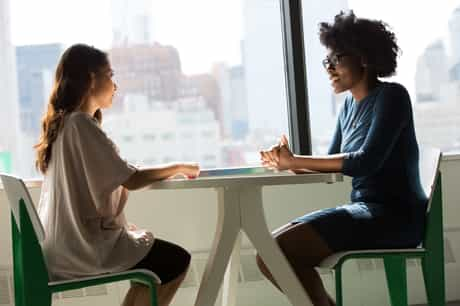 As your practice grows, a natural progression is to implement a late cancellation fee that is less than the amount of the full fee for the session — but then also state in the client agreement that the courtesy waiver is only offered once every six months. As an example, let's say the reduced fee is $100, which is significantly less than your full fee.
Charging them less is a little bit of a compromise that communicates, "I understand that things come up, but there is still a fee because I have business obligations and I have to be fair to the other clients who routinely show up for their appointments."
Another great way to help reduce issues with late cancellations is to also offer video therapy appointments. So, for example, if someone says that they're unable to get out of the house because of a snow storm or because they have a cold, then that doesn't have to become a reason to miss their therapy appointment.
If You Are a Seasoned Therapist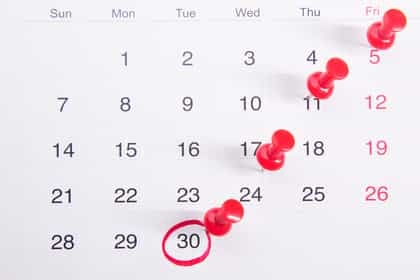 Offering the above flexibility will, in time, no longer be practical because you won't have enough openings in your schedule or there will be a waiting list for the majority of your appointment times. In this scenario, it's important to be very clear about the late cancellation fee. Have your clients initial the place in the client agreement that specifically states what the late cancellation policy is (This is advisable no matter what your stage in practice). They need to fully understand that there's a high client demand and very limited availability of your own time to meet the demand.
To set limits in a firm but gentle way, the first time a client tries to push the policy you could say to them, "No problem. In case for some reason you might not have fully understood the policy, I'm happy to waive it for you as a one-time courtesy if you sign a waiver form indicating that now you fully understand. My late cancellation policy is that, if you cannot attend for any reason, you will be charged the full fee for that time." Doing this makes it a little bit more difficult for any client to be in a situation where they feel like they haven't been informed of the policy.
-----
"My practice is growing thanks to YOUR video course. The principles on charging for late cancellations were especially"
- Joseph Sacks, LCSW
-----
Additional Ways to Highlight Your Policy

If you utilize a
, be sure that it also clearly states your late cancellation policy and that they authorize you — in advance — to charge the credit card that you keep on file for the full amount for any appointments that are canceled late or turn out to be no-shows. Additionally, it should state that insurance will not pay for sessions that don't happen. I do this in my practice, and that part is both in bold and underlined so the person understands that even if they're used to getting out-of-network insurance reimbursements for part of their session, that won't happen for sessions that they miss.
For those particularly difficult clients that give you excuses like, "That's just not possible for me because there are factors in my life that I can't control. My dog gets sick often and it doesn't seem like you're giving me enough latitude," You might waive the fee with the understanding that you will also be giving them a referral to perhaps a low-fee clinic where they can afford to pay for missed sessions, or that may not charge for missed sessions at all.
-----
I shared how to handle difficult clients here. 👇
Unlock 10% off with code: PRACTICEPRO10!
-----
Then also reiterate the fact that the 24-hour cancellation policy is very standard across all private practices. Or kindly tell them that your practice is set up for people who are able to either keep the appointments that they schedule or who are comfortable with the fact that they will need to pay for the appointment if for some reason they're unable to attend.
Personally, at my stage of practice and based on my experience, I no longer offer an automatic courtesy waiver. That's not to say that I don't ever offer a courtesy. There have been occasional rare circumstances where I have, but it's really no longer the norm.
In conclusion, I think everyone has to figure out the right fit for them at their particular stage in practice and with their particular therapy style, as there are a lot of factors. I know navigating these waters can be difficult and it's different for everyone, so if you'd like to know more about how to deal with late cancellation fees in a professional and kind manner,
and
.